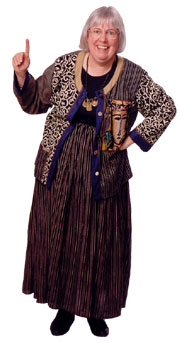 Learn several lively audience-participation folktales and leave ready-to-tell. Plan a story time for the week following the workshop so you can put your new tales to use! The workshop will also include a brief discussion of the art of the folktale picture book and the path a folktale takes from traditional teller to published book. Bibliographies for more telling resources will be provided.
Dr. Margaret Read MacDonald is an internationally renowned and respected storyteller, folklorist, children's librarian, and author of numerous essential story-telling books. Her workshops empower the beginning teller, quickly turning novices into eager tellers. For more information, visit:
www.margaretreadmacdonald.com
Saturday, January 16, 2010
9:00 am – 4:00 pm
Central Library, Greater Victoria Public Library (735 Broughton Street, Victoria, BC)
Cost: IslandLink Member Libraries – no charge. All others: BCLA members - $30.00 per person, non-BCLA members - $40.00 per person.
Registration deadline: December 31, 2009
For more information, please call Katherine Anderson at 250-383-9409 or email
kanderson@islandlink.bclibrary.ca
Sponsored by IslandLink Library Federation, British Columbia Library Association and Greater Victoria Public Library