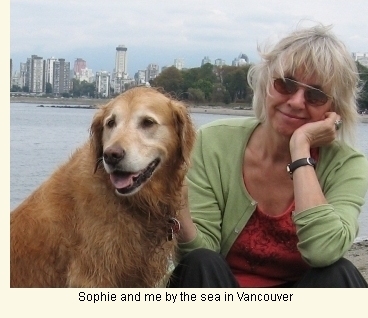 Do plan to attend our first program of 2008 on January 14th when we will be welcoming author Linda Bailey. The program will begin at 7:30, but be sure to come early to browse the book table provided by Cadboro Bay Books.

The author of more than twenty books, Linda was born and grew up in Winnipeg. She traveled around the world, worked in England and Australia, and fortunately for us, settled in Vancouver where she earned a B.A. and an M.Ed. at the University of British Columbia. Linda describes herself as "an ex-college teacher, an ex-editor, an ex-travel agent."
Currently, she is the much loved author of the Stanley picture books (illustrated by Bill Slavin) as well as the Stevie Diamond mystery series, the Good Times Travel Agency books and more. Many of her books have now traveled around the world — just like her. Linda plans to share her passion for story structure and her keen interest in character archetypes, especially as they relate to her stories.